Acord Roofing is Your Local Roofing Company in Liberty, Missouri!
Welcome to Acord Roofing, your reliable roofing company in Liberty, MO! We are a locally owned and operated business that has been providing top-quality roofing services in the area for over 20 years. Our team of experienced roofers is dedicated to delivering excellent workmanship and exceptional customer service. Whether you need a new roof installation or repairs on an existing one, we are here to help!
New Roofs, Roof Replacement, and More
Leaking Roof or Missing Shingles? No problem.
At Acord Roofing, we offer a wide range of roofing services to meet all your needs. Our services include:
New Roofs
Re-Roofing
Major & Minor Repairs
Insurance Claims
Maintenance
Inspections
Storm Damage Repair
Free Estimates
Gutter Installation
We work with both residential and commercial clients, so no matter the size or type of your roof, we have the skills and expertise to get the job done right.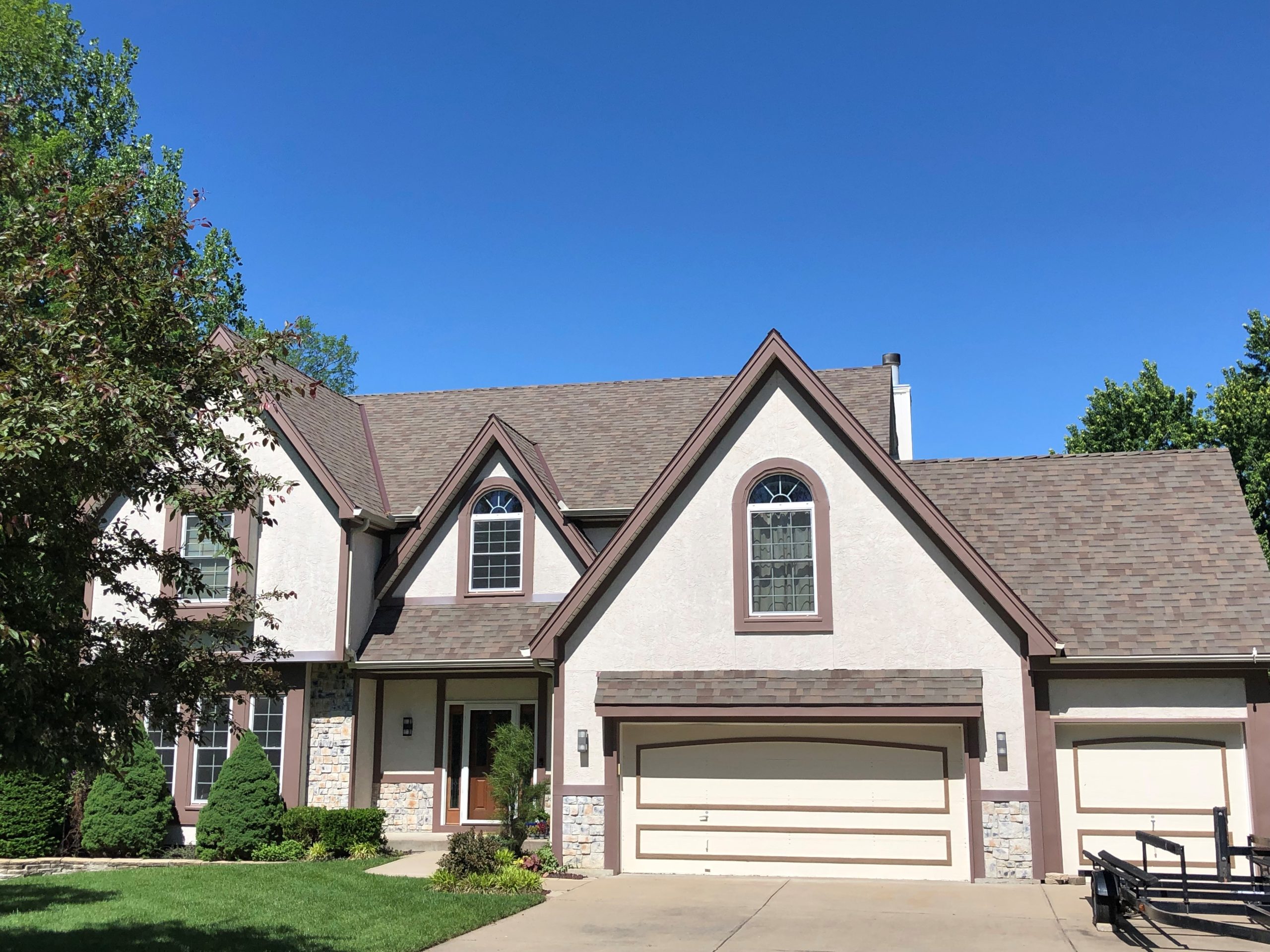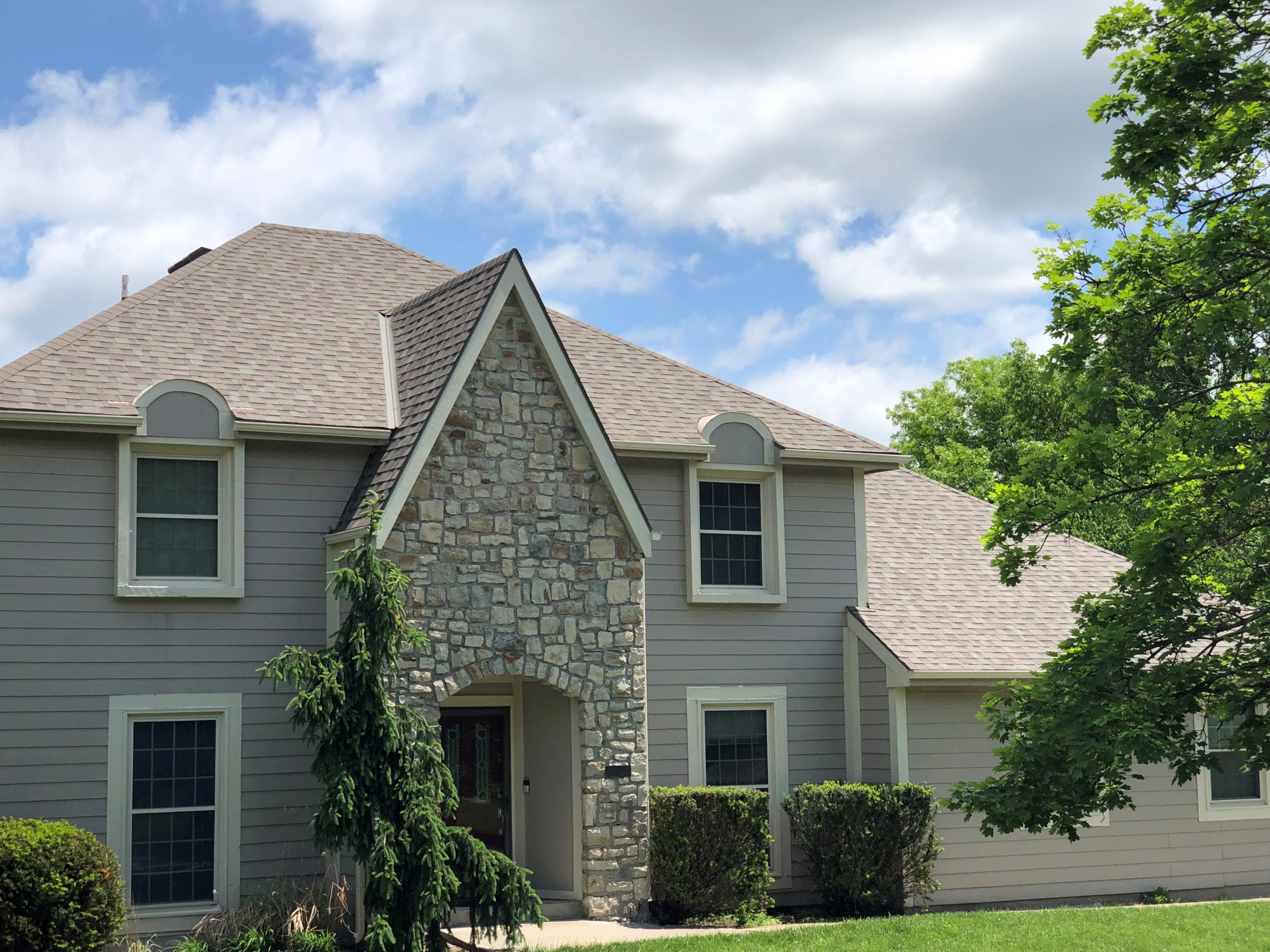 Why Choose Us?
There are many roofing companies in Liberty, MO, but here's why you should choose Acord Roofing:
Experienced and qualified team: Our team of roofers has years of experience and is trained to handle all types of roofing projects.
Quality materials: We only use high-quality roofing materials from trusted manufacturers to ensure the durability and longevity of your roof.
Competitive pricing: We understand that roofing services can be a significant investment, which is why we offer competitive prices without compromising on quality.
Excellent customer service: Our customers are our top priority, and we strive to provide exceptional customer service throughout the entire process.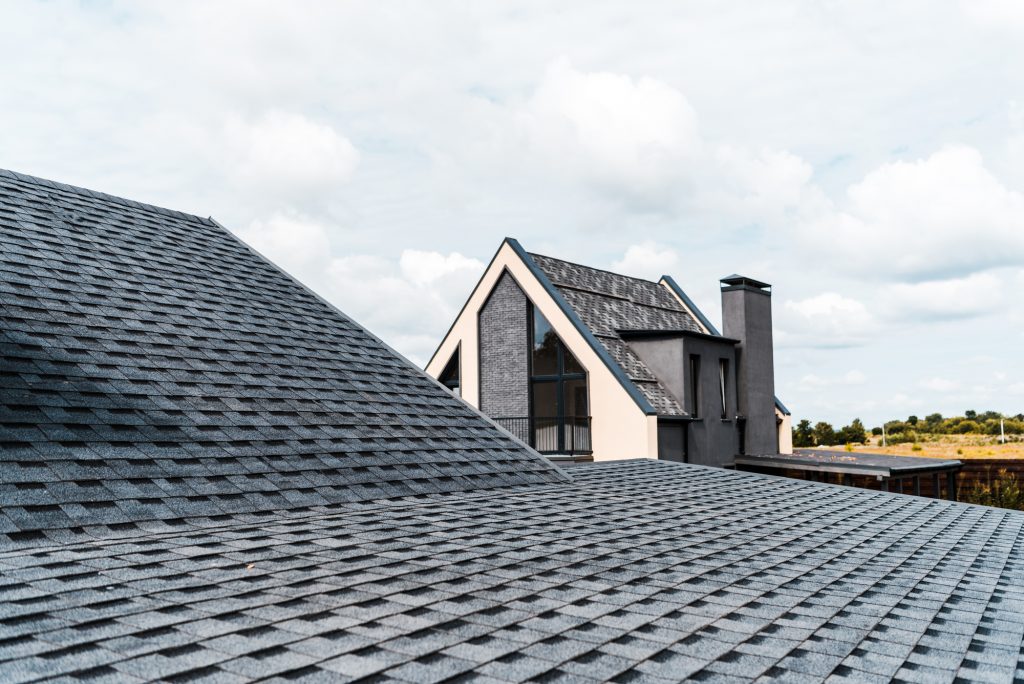 Learn More About Makes Acord Roofing The Best Roofing Company in Liberty Missouri
Welcome to Acord Roofing, your reliable choice for roofing contractors in Liberty, Missouri. With years of experience serving the community, we have established ourselves as a professional and trustworthy roofing contractor. When it comes to roof replacement, roof repairs, or roof installation, Acord Roofing is the expert you can rely on.
As one of the leading roofing contractors in Liberty, MO, we take pride in our commitment to quality and customer satisfaction. We only use the finest roofing materials and employ skilled roofers to ensure exceptional results every time. Whether you need a small repair or a complete roof replacement, Acord Roofing will complete the job to the highest standards.
What sets us apart from other roofing companies in Liberty, MO is our deep understanding of the local area and its unique weather conditions. Being based in Liberty, we know the specific roofing needs of the community. Our expertise allows us to recommend the most suitable roofing systems for your home or business.
At Acord Roofing in Kansas City, we value professionalism and efficiency. We strive to complete every project in a timely manner, minimizing disruption to your daily routine. Our team takes pride in leaving no mess behind, so you can enjoy your new roof without any hassle. So if you need a roof replacement, repair, or installation in Liberty, MO or anywhere in Kansas City, choose Acord Roofing for unparalleled service and quality.
If you are looking for the best local roofing contractor in Liberty, Missouri, or Kansas City, Acord Roofing is your top choice. Our extensive experience, commitment to quality, and dedication to customer satisfaction make us the preferred contractor for any roofing project. Contact us today to discover the Acord Roofing difference in Kansas City.
Learn More About Finding a Roofing Contractor:
Tips to Find Reliable Services in Liberty MO
When it comes to hiring roofing contractors, there are a few key factors to consider. Follow these tips to ensure you find the most reliable services in Liberty MO.
Cost of Services:
Take into consideration the cost of the roofing services. Look for a company that offers high-quality services at affordable rates. Compare different roofing contractors in Liberty MO to find the best value. Acord Roofing, for example, provides free quotes to help you make an informed decision.
Quality of Services:
To ensure reliability, choose a roofing company that consistently delivers top-notch services. Research and read testimonials from previous clients to gauge the quality of work. Look for companies with a good reputation for providing reliable roofing services in Liberty MO.
Turnaround Time:
Inquire about the estimated time frame for the installation of your new roof. Opt for a company that can respond quickly and efficiently to emergency services. This will prevent further damage to your roof due to delayed response. Additionally, check if the roofing company offers a warranty for their work. A reputable company should provide both quality services and a written warranty, giving you peace of mind.
By following these guidelines, you can find reliable roofing contractors in Liberty MO who will meet your needs and leave you satisfied with the results.