Find out Why Acord Roofing is Kansas City's Favorite Roofing Company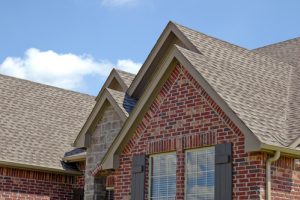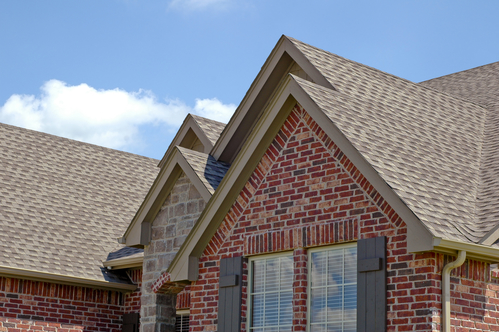 Acord Roofing is the premier roofing company in Kansas City. Serving both residential and commercial clients, we specialize in high-quality roof installations, replacements, repairs, inspections, and maintenance services. Our commitment to customer satisfaction and safety has made us one of the most trusted names in roofing for over fifteen years.
At Acord Roofing, we understand that choosing the right roof is an important decision. That's why we take the time to explain all of your options so that you can make an educated choice about what best suits your needs and budget. And our friendly staff is here to answer any questions along the way.
Experience the difference when you choose Acord Roofing for your next roofing project in Kansas City!
Roofing Repairs and Replacements
Leaking Roof or Missing Shingles? No problem.
Acord Roofing is Kansas City's trusted local roofing business when it comes to storm damage and repairs. Our experienced team of certified roofers is trained to handle any type of roof repair, from minor leaks or missing asphalt shingles to major structural damage caused by extreme weather. We use the highest quality materials and equipment, along with the latest techniques, to ensure your roof is safe and secure. Whether you need a new installation or a replacement, Acord Roofing has you covered.
Acord Roofing: Your Go-To Roofing Company in Kansas City
When it comes to roofing in Kansas City, one name stands out – Acord Roofing. With over fifteen years of experience under our belt, we've established ourselves as the premier roofing company in the region. Our mission is simple: provide both residential and commercial clients with unparalleled roofing services that prioritize customer satisfaction, safety, and exceptional quality.
Professional Roofing Services
Our Kansas City roofers are experts in delivering a wide array of services:
Roof Installations: Whether you're constructing a new home or commercial building, our team can install a new roof that's designed to stand the test of time. We use superior roofing materials and the latest techniques to ensure longevity and durability.
Complete Roof Replacement: If your existing roof has seen better days, trust us to replace it with a high-quality one that enhances your property's value and curb appeal. We'll safely remove the old roof and install the new one with precision and care.
Roof Repairs: From minor leaks to major roof damage, our team can handle all types of repair jobs. We'll restore your roof to its former glory and ensure it's ready to withstand the elements. Get a free quote for your roof repair today.
Inspections: Regular roof inspections are crucial for detecting potential issues early on. Our thorough inspection process identifies any signs of damage and recommends suitable solutions.
Maintenance Services: Keep your roof in prime condition with our maintenance services. We'll check for signs of wear and tear, clean gutters, and perform necessary repairs to prevent future problems.
Dedicated Team of Top Roofing Contractors in Kansas City
At Acord Roofing, we believe that our team is our greatest asset. Our licensed roofing contractors in Kansas City have the knowledge and skills to provide professional services tailored to each individual project. They go above and beyond to do an amazing job each time, ensuring that every roof we work on meets our high standards.
Professional Residential Roof Installation
Your roof is your property's first line of defense against Mother Nature. That's why we use only the highest roofing products and equipment for every job. Be it a new roof installation or a roof replacement, we make sure your roof is sturdy, reliable, and built to last. A good roof means paying attention to details for every step of the roofing work being performed.
Assisting You in Making Informed Decisions
Choosing the right roof is an important decision that impacts your property's aesthetics and functionality. Our team takes the time to explain all your options, helping you make an informed decision that suits your needs and budget. Our knowledgeable construction experts will guide you through the entire process, from initial roof inspection to installation or repair. Finally, we will ensure everything looks great on your final walk.
Trust Acord Roofing with Your Roofing Needs in Kansas City
Experience the difference when you choose Acord Roofing for your next roofing project. Our dedicated team, exceptional services, and commitment to customer satisfaction set us apart from other roofing companies in Kansas City. Whether you need your old roof replaced, a new roof installed, or your existing roof repaired, we're here to meet all your roofing needs. Trust us to do an excellent job and go the extra mile.
If you feel like you have a personal responsibility to pick a great company during your home repair decision process, then you've come to the right place. Let us do the hard work and provide your property with the service you deserve. We build long lasting relationships with your clients. Just check out the reviews below!
Call Today for a free estimate for your roof repair or replacement.